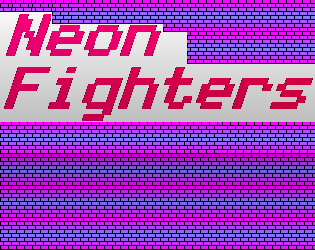 Neon Fighters
A downloadable game for Windows
In Neon Fighters you battle it out in a super colorful quest to destroy your enemy and claim victory.
Utilize your various morphing units to annihilate your enemies spawning systems.
Beware, your enemies wish the same fate upon you and will seek your destruction without compassion or remorse.
Therefore, you must also defend your spawning systems.
Good luck, Have Fun!
For help on playing the game hit the button with a question mark in the main menu.

PS: For 28 points you can make an explosion by clicking on any enemy unit(excluding spawner).
Also there are hotkeys for making units (1-4) in accordance to their order of buttons left -> right.